read 'em and weep
there seem to be more than the usual number of nutty church signs in my neighborhood this week: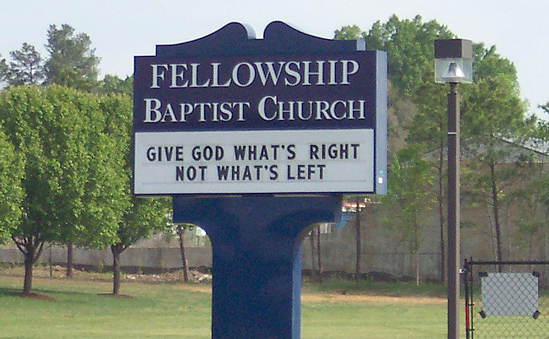 what do you think? political message? or just clever punnery?
i showed it to a baptist friend of mine and she said that she was familiar with this church, and it was definitely a political message. (their last sign proclaimed --praise god!!-- that their april 9 attendance was 3,906.)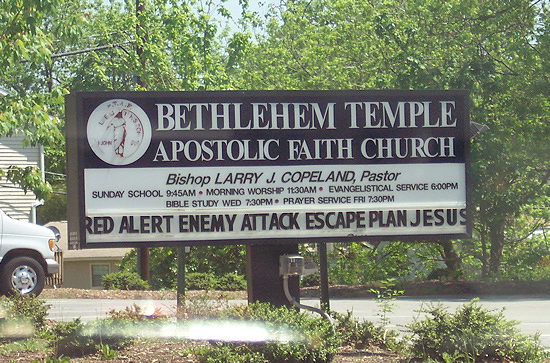 and this one just terrifies me. i mean, what the...? is there a sentence there? it hurts my head.
Posted by xta at April 25, 2006 08:49 PM | TrackBack