ok, i'm tired
i made two more skirts this weekend, and now i'm tired.
plus, i should have thought ahead... what color blouse does one wear with an orange skirt?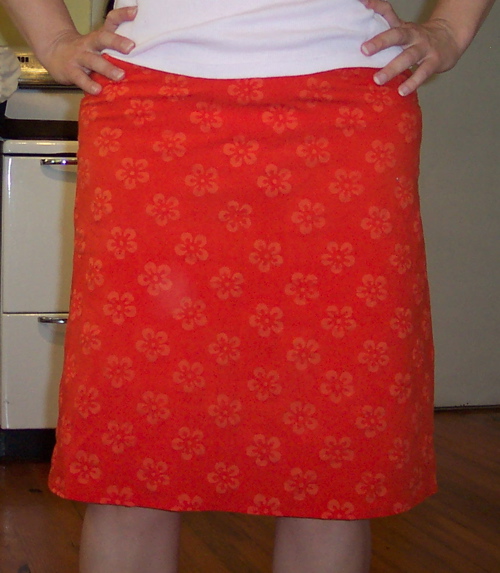 i'll probably take at least one of my homemade creations to NYC with me (we leave tomorrow!) though part of me wonders whether they scream "i'm a cheap bitch and make my own clothes!"
i have this weird "pretty woman" fear running through my head... if i show up in upscale soho boutiques wearing crappy clothes, i suspect i'm going to get treated crappily.
i'll let you know how it goes.