mower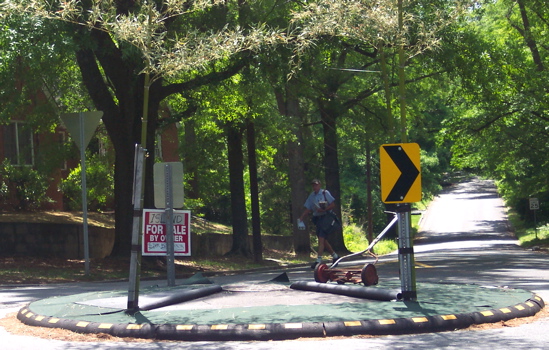 well, apparently the sprinkler did such a good job that the 'grass' now needs mowing.
very cute.
in the background of that photo you may have noticed the world's greatest mailman, charlie. as i was taking this photo, he walked up to me and said, smiling, "i saw you taking photos and for a second i thought you might be a realtor... this isn't one of your listings, is it?"
hee!
sorry to turn this into an almost exclusively traffic-circle blog, but hey... it's not like you want to hear about any more shoe purchases i may have made, right? i mean, going into the details of how i found these on sale at ann taylor for $30... that's not interesting blog fodder at all. i know that.
Posted by xta at May 3, 2006 04:13 PM | TrackBack