traffic circle birthday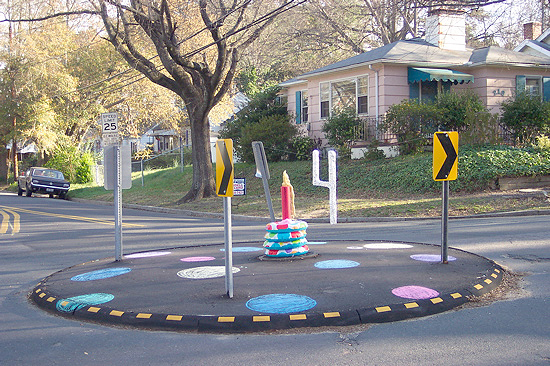 i don't know whose birthday it was on saturday, but some 4-year-old must've been tickled pink to see his special day acknowledged so publicly.
ironically, the same little inflatable cake was back out again today, but with barry's name next to it.
reusable traffic circle art! woo!
Posted by xta at March 21, 2006 03:32 PM | TrackBack