please look only at the windows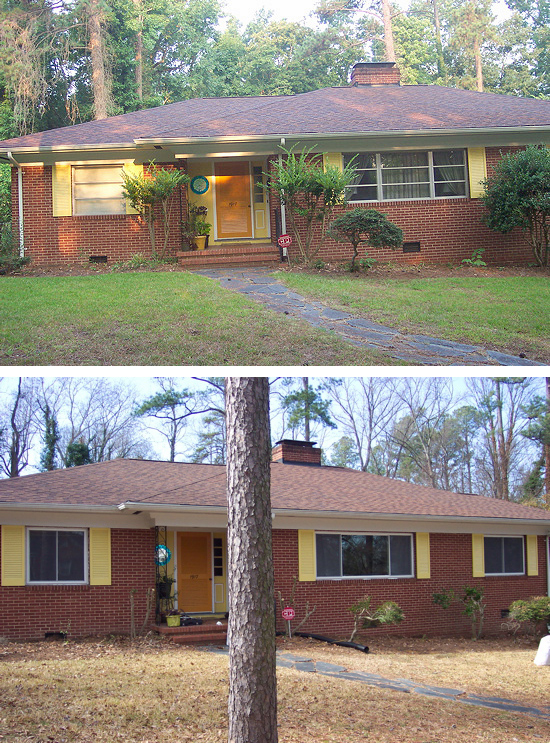 well, the windows are done. at least they should be... when i left for work today, the crew said they had just a couple of more windows to trim out.
i'm happy. the noise-reduction is incredibly evident, and the windows are definitely doing a great job at keeping out the cold. i think i'm going to be able to stop using my space-heater at night (though our exterior walls are not insulated so there's always going to be some cold seeping in).
so, yay! hopefully i'll be able to keep these things in mind when i'm writing kingsford their Very Large Check tomorrow evening.
god, the landscaping looks like crap right now. i guess that's the next project. ugh. we cut everything way back last fall, and i guess i didn't realize how horrid it looked until just now. damned before-and-after photo...
Posted by xta at February 6, 2006 2:52 PM | TrackBack