i love my neighborhood
a month or so ago, in a last-ditch traffic-calming effort, the city installed a traffic circle at the intersection of markham and glendale.
there's been some debate amongst my neighbors as to whether the circle is actually big enough to slow down traffic. the intersection isn't large; the circle isn't large. we still see some people flying through the area, without slowing down to check for oncoming traffic. some people think the intersection may even be more dangerous with the addition of the traffic circle, given how we idiot north carolinians are seemingly ignorant about how traffic circles work.
well, a couple of our neighborhood's most creative members recently "decorated" the traffic circle. i suspect that this is going to really help slow down traffic around the circle: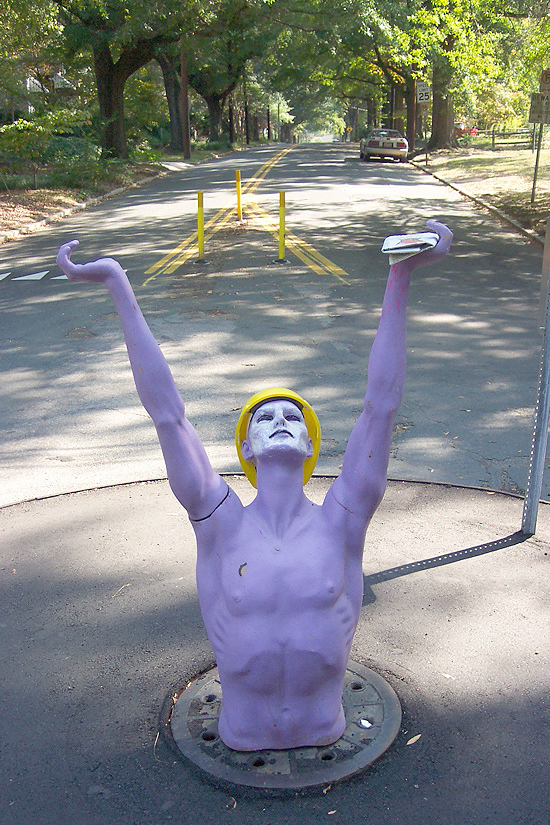 i especially love how it looks from a slight distance.

Posted by xta at October 19, 2005 06:30 PM | TrackBack